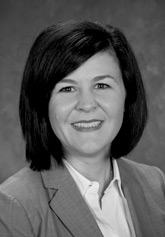 Catherine Saba Giering
Partner
Baton Rouge
450 Laurel Street, Suite 1600
Baton Rouge, LA 70801

(225) 214-1908
Contact by Email »
Catherine Saba Giering is a Partner at Donohue, Patrick, & Scott, PLLC. Her areas of concentration are: Insurance Defense and Insurance Coverage Litigation; Professional Liability; General Civil Defense Litigation; Corporate Law and Defense Litigation; Errors & Omissions Defense Litigation; Admiralty and Maritime; and Employment and Labor Law.
Experience:
Cathy has successfully represented clients in jury and bench trials in Louisiana state and federal courts. She also routinely represents clients in mediation and arbitration. Outside of the courtroom, Cathy consults with corporate clients on a variety of non-litigation matters.
Cathy's representative clients range from the small locally-owned business to the large, complex corporation. She has successfully defended clients in general liability, premises liability, professional liability, personal and commercial auto/transportation, products liability, insurance agents and brokers, admiralty and maritime matters both land-based and offshore and complex personal injury and property damage matters. Recently, she has successfully defended multi-million dollar matters involving products liability and premises liability issues, resulting in the cases being dismissed prior to trial, one of which was highlighted by the presiding judge as an example of how to properly try a case in state court. Cathy has experience in the defense of catastrophic injury and multi-party litigation. She has developed a practice of responding to pre-suit, catastrophic, emergency situations to assist in the defense of clients long before suit is filed.
The experience that Cathy Giering lends is invaluable to her client's needs as it spans more than a decade of defending companies in predominantly high-value litigation. Successfully negotiating resolution of complex and multi-party cases as well as achieving dismissals of cases pre-trial comprises the majority of Cathy's practice. She is also an experienced trial attorney, including the trial of complex, multi-million dollar corporate matters in federal court. Her experience also includes trials in state court matters and administrative courts as well as non-litigation consultation and contract/document consultation.
Born in Portland, Oregon, and raised in Winnsboro, Louisiana, Cathy graduated from Louisiana State University (B.A. 1996) and the Paul M. Hebert Law Center at Louisiana State University (J.D. 1999). She is licensed to practice in the U.S. District Courts for the Middle, Eastern and Western Districts of Louisiana, the U.S. Court of Appeals for the 5th Circuit, all Louisiana State Courts, and has been admitted to the United States Supreme Court.
Serving with community business leaders on a variety of boards and programs, Cathy has been honored and named a local leader and community activist. This, combined with her legal experience and training, has earned her a strong reputation in the legal and business community.
Honors and Awards:
• Foundation for Woman's Hospital, Inaugural Board of Trustees, Jan. 2015-Dec. 2018;
• Our Lady of the Lake College, Development Board, 2014;
• Judge Keogh Award Recipient, January 2013, awarded by the Baton Rouge Bar Association to a "young lawyer" who exemplifies community and professional service;
• President of the Junior League of Baton Rouge, Inc., one of the largest volunteer organizations in Louisiana with almost 2,000 members and managing a Board of Directors and a multi-million dollar budget resulting in millions of dollars and volunteer services being provided to the Baton Rouge community; June 1, 2013-May 31, 2014;
• Leadership Baton Rouge Class of 2012-2013;
• The Baton Rouge Business Report, an award-winning business publication, named Cathy as a "Top 40 Under Forty" honoree, one of 40 business leaders under the age of forty in Baton Rouge;
• The Baton Rouge Business Report and the United Way of the Capital Area named Cathy as one of the "50 for the Future", a select group of fifty business leaders named to raise community awareness and funding for the future success of programs associated with the United Way;
• Elected by the Baton Rouge Bar Association for seven consecutive years to serve on the Young Lawyers Council of the Baton Rouge Bar Association, including as Chairman in 2010 and as an ad-hoc member of the Board of Directors of the Baton Rouge Bar Association;
• Served the Baton Rouge community as a member and Chairman of the Board of Directors of the Charles Lamar downtown YMCA;
• Member of Forum 35, a Baton Rouge organization of young professionals dedicated to the betterment of Baton Rouge, and chosen as a John Barton Sr. Community Leadership Fellow, a program engineered to rear the future leaders of the Baton Rouge community;
• A Baton Rouge organization affiliated with the American Cancer Society honored Cathy as one of Baton Rouge's "Best Dressed" for its annual Cancer Ball benefitting the American Cancer Society.
Memberships and Legal Education:
• Defense Research Institute- Professional Liability Committee; Insurance Practice Committee; Products Liability Committee; and Admiralty and Maritime Committee
• American Bar Association
• Louisiana State Bar Association- Insurance, Negligence, and Workers' Compensation Section; Admiralty and Maritime Law Section; Employment and Labor Law Section
• Louisiana State Bar Association Professionalism Orientation panel member
• Louisiana Association of Defense Counsel
• Baton Rouge Bar Association (past-Chair of the Young Lawyers Section; past ad-hoc member of the Board of Directors; Membership Committee)
• Presenter of various CLE seminars on professionalism and ethics in the practice of law